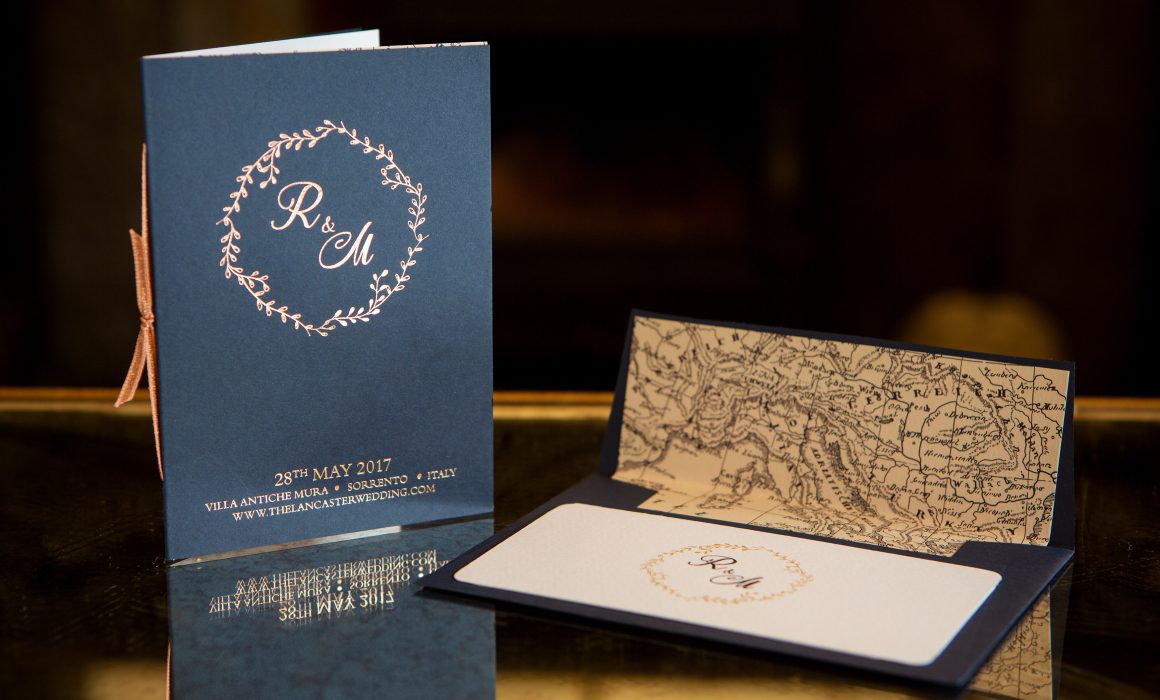 So we caught up with Lianne Taylor -the Creative Director & Founder of Loveli Stationery. Who's beautiful company was the Regional Winner of the 2016 Wedding Industry Awards and is the Regional Finalist for 2017!
We spoke all things Autumn Stationery trends…. Lianne gives us her top 3 trends, heres trend 1….
As we move into Autumn and Winter for the Wedding season there is a definite shift in colour palettes and style. The colder months seem to make Brides bolder with their colour choices and this creates wonderful palettes to work with for stationary, both for invitations and on the day items.
The top three colour trends I have seen coming through from Autumn/Winter wedding enquiries are: metallics, jewel tones and iced pastels.
TREND 1- METALLICS
This trend has been building throughout the year and looks set to continue well into 2017. There's something quite special and opulent about a foiled finish on an invitation. Brides are leaning towards rose gold tones with luxe dark card paper stock, such as midnight blue, to really allow the metallic elements to shine through.
With oodles of glitz from metallics and contemporary styling for fonts and finishes, I can't wait to see what fresh trends 2017 brings.
Lianne Taylor -the Creative Director & Founder of Loveli Stationery